Have fun and help Millennium Chamber Symphony
Three Nights in Virginia Wine Country

Waterford, VA
Serving as a beautiful 5 bedroom Bed & Breakfast, Loudoun Valley Manor offers 6 acres of breath taking views of the rolling hills in Virginia's wine country. Spacious grounds allow for tent rentals to host your special events. The manor is convenient to Dulles International Airport and Washington DC. Over 25 wineries and breweries are nearby, and it's just a short drive to Harper's Ferry and Charlestown Casino! Come experience the beauty of the area or just relax around the property. INCLUDES: - Three Nights for Two Guests - Daily Gourmet Breakfast - Access to Local Wineries Enjoy access to the many outdoor amenities including attached winery, BBQ grill, garden, picnic area, and terrace. Hikers and bikers are welcome!
Read more
HOW IT WORKS
---
This special Millennium Chamber Symphony website is a great place to visit frequently because we'll always feature fun ways for you to help our cause! Thanks to the amazing generosity of all of the local and national experience providers, we're able to offer you incredible values and at the same time generate meaningful donations (as much as 70% of your purchase price).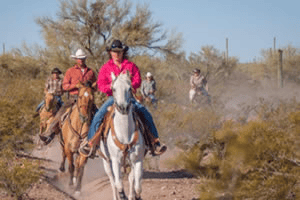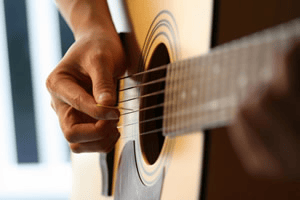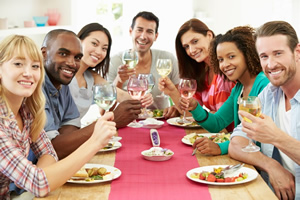 Turning fun experiences into big donations! Inventory changes each day.
Flash Sales
From time to time, we'll receive a limited number of fun experiences that you can grab at 50% off and still generate a big donation for us. Examples include in-home wine samplings, golf lessons, dance lessons and even vacations to five-star resorts. Supply is limited, so we'll let you know when we have a flash sale available for you to enjoy.
Last-Minute Opportunities
If your schedule is flexible and you can act on a moment's notice, these are a perfect way to escape to everything from a local bed & breakfast to a world-class destination on the other side of the globe. Generous vacation providers like to fill their "last-minute" spaces and help our cause at the same time.
Featured Getaways
Enjoy special access to experiences provided by local and national getaways. Take a golf vacation to a top resort or reserve a space on a private yacht. You'll find a wide variety of featured getaways, and all generate big donations for us thanks to the generosity of the providers!
Upcoming Fundraising Events
Leading up to each of our fundraising events, we'll give you an easy way to preview all of the exciting experiences that we will feature at our auction or raffle.
About Millennium Chamber Symphony
---
Millennium Chamber Symphony (MCS) is a professional, artist-run ensemble that leverages music to create lasting, positive change in New York City and beyond.

Through a combination of world-class performances, youth mentoring, and targeted community outreach, Millennium Chamber Symphony uses the power of their music to bring joy, hope, and opportunity to those they entertain and serve.

In the midst of one of the world's greatest mega-cities where people can easily be lost in the crowd, MCS offers a unique hub for a musical community that would otherwise be disconnected. The group aims to transform fascination into passion, curiosity into confidence, and knowledge into ambition, for its musicians and audiences alike.

That said, Millennium Chamber Symphony is not a music organization.

No, at its core, MCS is a service organization. An organization dedicated to improving the lives of others. An organization dedicated to building a better world for those around us.

Music just happens to be our tool of choice...

Because to create powerful change, you need a powerful tool. A tool that can just as easily create smiles and elicit memories as it can ease pain and improve cognitive abilities.

Music is much more than the friction of a bow against strings or fingers gracing ivory. It's a tool that can drive lasting, positive impact on the the world around us.

It's the tool Millennium Chamber Symphony uses to serve.
Read more
Read less
Millennium Chamber Symphony
Millennium Chamber Symphony
Millennium Chamber Symphony
---
By bidding on one of these wonderful experiences, you're helping Millennium Chamber Symphony continue it's mission to make New York City a better place through music. Thank you!
- Anna Maria Manalo & Alex Wu, Co-Founders
Fun Experiences for You
Buy a cruise for your parents or take a family vacation. Enjoy a round of golf with your friends or even take a golf lesson.

Have fun, enjoy attractive rates, and generate a big donation (as much as 80% of your purchase price!) for Millennium Chamber Symphony.

Special thanks to all of the generous business owners that make all of this possible!